Services we provide
Exterior Decorators in Barnet
Making sure that the exterior of your home is attractive plays an important role in the impression that your property has on any guests. Moreover, the external paint or decoration on your home can also help to protect the structure from any weathering and water ingress. At Bellmour Decorations, we specialise in offering a bespoke exterior painting and decorating service service to any domestic, residential or commercial properties in High Barnet, Arkley, Totteridge, Whetstone, Elstree, Radlett, Hadley Wood and the surrounding areas.
If you own or are moving into an older property, you could find that some of the rendering or brickwork is starting to show damages such as cracks. This is both highly unattractive and could cause potential damage to your property through issues such as damp. By having any painting and decorating work completed on the exterior of your property, you can repair this damage while also creating a new and attractive look for your home.
There are a range of advantages to having painting and decorating work completed on your home, including:
Repairing and covering any cracks, uneven wall and scars
Prevents penetrating damp
Resistant to dirt, mould, algae and pollution
Protects your home from physical damage
Reduces your energy bills
Paint is highly durable and can last for many years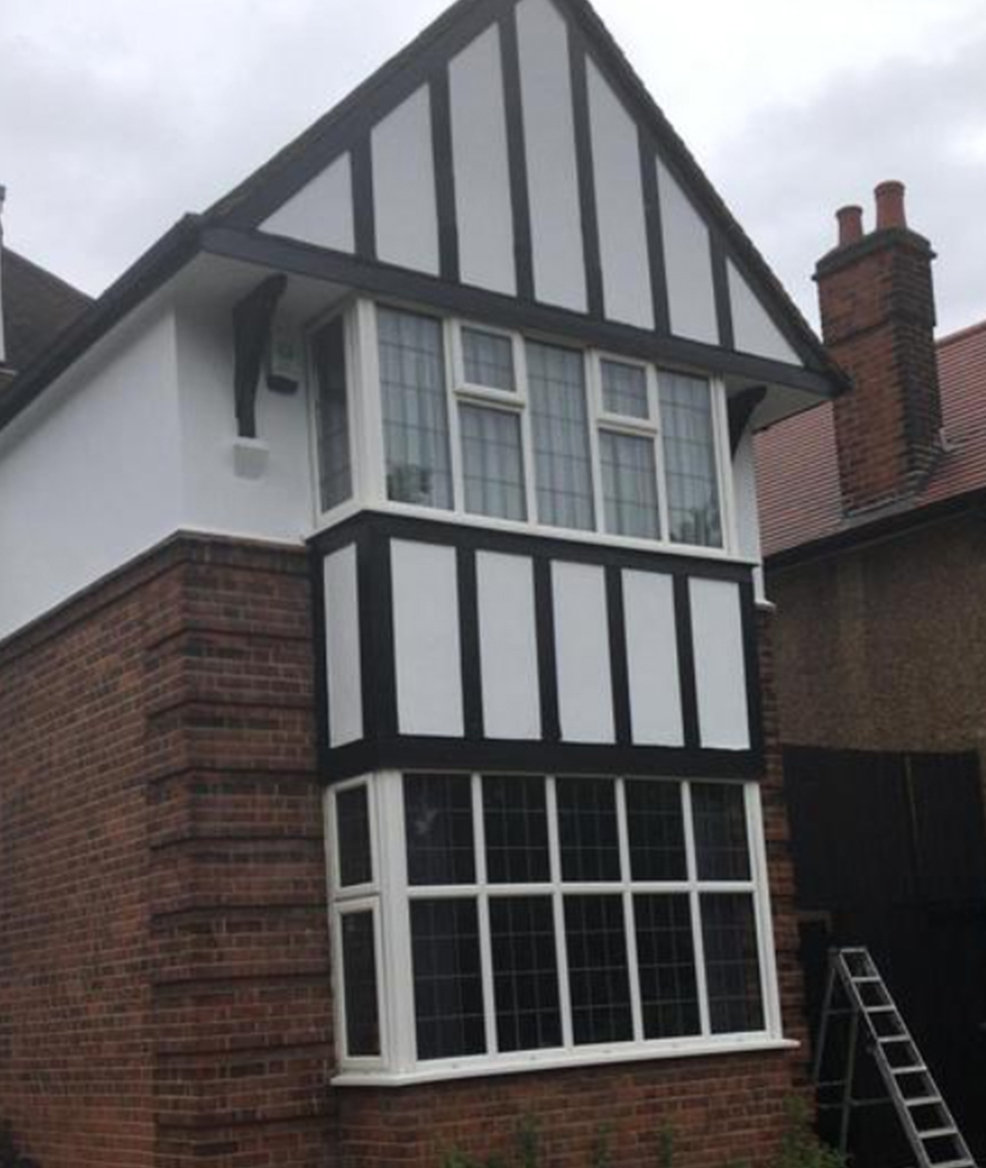 I used bellmour decorations recently to decorate my 3 bed house extremely happy with the quality of work, very clean and tidy would highly recommend Geoff and Sam Very professional would 100% recommend 10/10 thanks again!!!

Cherrelle Brinkley 21st September 2020
As well as painting and decorating, we can offer a variety of minor building works to help you to create the exterior look on your property that you want. These include exterior rendering, plastering, brickwork and more!
To find out more about the interior painting and decorating services that we can provide throughout High Barnet, Arkley, Totteridge, Whetstone, Elstree, Radlett, Hadley Wood and the surrounding areas, call us today on 07957313887 or send us a message through our contact page.